Firstly, if you have any issues, please feel free to message us using the blue button in the bottom right corner. Secondly, you can email us here with any questions. If you submitted a listing, please wait up to 48 hours before it is approved by the Upland Guide Team. Once approved, you will receive an email.
Continue reading to understand some important tips for players who have already submitted their first listing. Click here to see the Directory Listing FAQs.
After having created your first listing which requires you to create a username, you can login to the directory by using this link https://upland-guide.com/wp-login.php
Once logged in, you can view the Upland Guide website by using the link in the picture below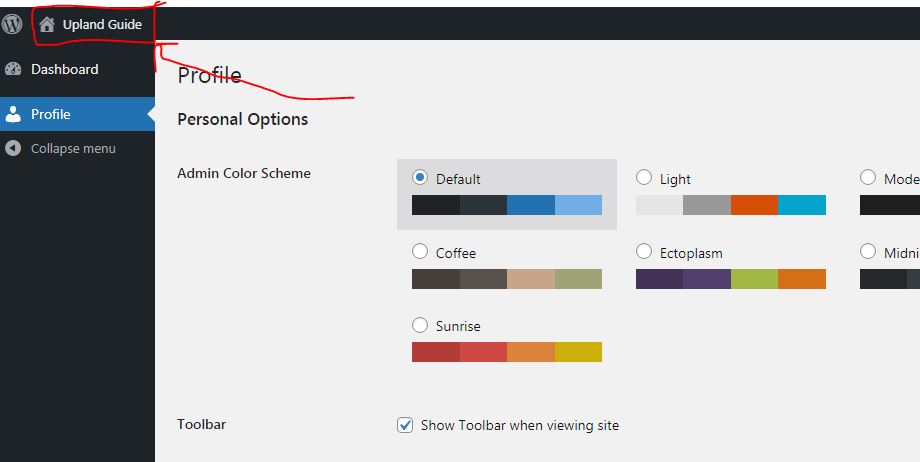 Once at the directory page, you are able to see (picture below) that you have the ability to not only add a listing, but to manage your existing ones.

You will also notice that when you add a new listing that there are only 3 steps and no longer 4. This is because you are already logged in and no longer required to add your login. If you tried to create a listing
Directory Listing FAQs
I received an error – "Error: Couldn't register you…"
I created a listing, but I don't see it on the directory.

Please wait up to 48 hours for your listing to be approved. You will receive an email once it is approved