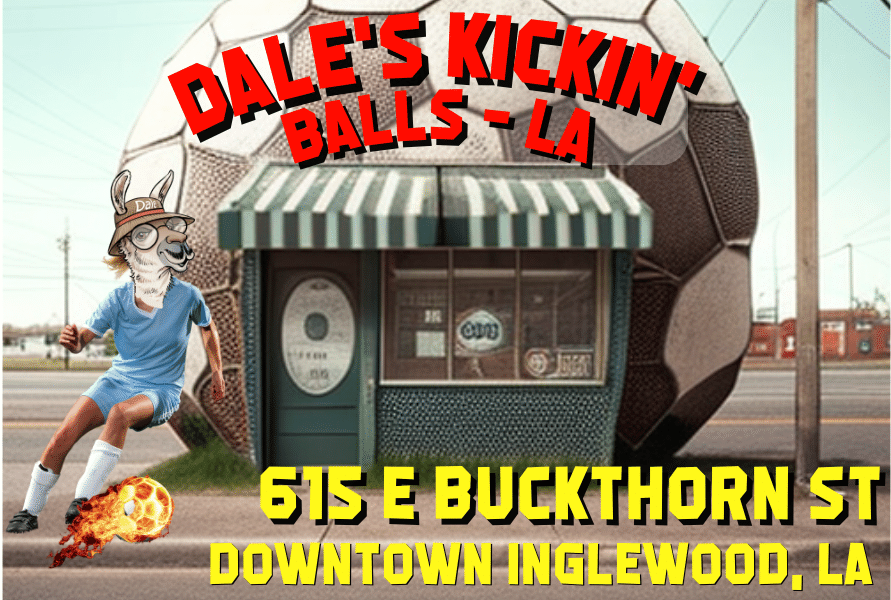 Dale's Kickin' Balls is your premium football (soccer) fan shop in the Upland Metaverse. All are welcome to look, but keep your hands off our balls! If you don't like balls, we have a wide variety of top notch inventory of different rarities in our shop, all of which are listed below. Selling all soccer Legits, but specializing on official FIFA Legits.
Sub merchants are welcome, and we offer minimum commission for all the sellers. Head over to our store now and check out what is on sale. If you are looking for something different, please check out Dale's other metaventures, and the Upland Guide Metaverse Directory for other stores. If you have any questions, reach out to us on Discord, or send us an email.
Our shop is located on the border between Downtown Inglewood and Morningside park, and just a short walk west of Sofi Stadium.