Mementos are Legits that are commemorate specific games and moments of the FIFA World Cup Qatar 2022 tournament. Mementos can be redeemed with passes and can be collected to increase your fan score in collections. The rarity of your pass, and your total fan points influence the rarity of the Memento that you can receive. The rarest type of Mementos are spotlights which are detailed below.
Passes can be purchased in the Upland Store within bundles, or on the secondary market in player run fan shops. Learn everything you need to know about how to purchase them in the video below. Learn more about metaventures here. Some of the player run metaventures can be found on the Upland Guide map.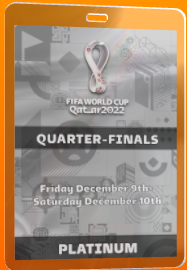 The different types of Mementos can be seen below. In addition to the different types, on the back of each Memento has statistics from a specific game. Spotlights are the rarest kind of memento, where there is an official video clip highlight from a specific moment from a game. (Note Spotlight Mementos will be playable media upon delivery. However, there will be a watermark over the content until 2023 as part of an embargo)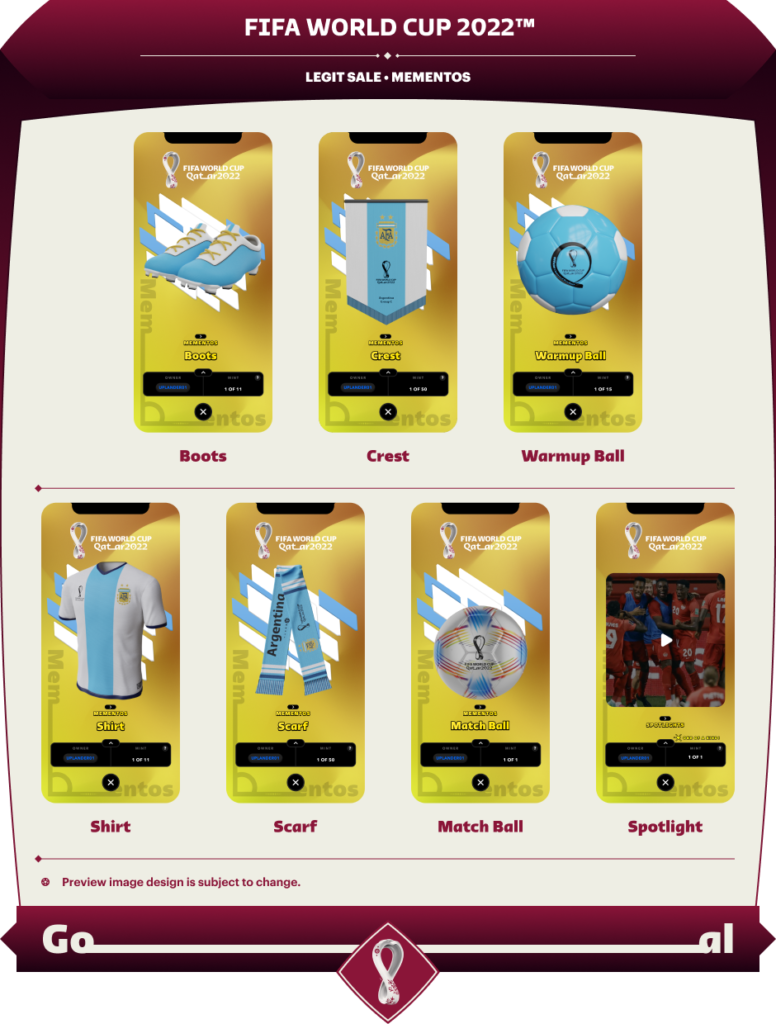 Passes can be redeemed for Mementos several days after the round has been completed. Passes do not have to be redeemed immediately, and there is an element of strategy involved when determining the right time to the pass. At the time of redemption your total fan score and your relative fan score compared to other players holding that same pass are factors when determining the Memento rarity that you will receive. Exchanging a Game Pass for a Memento means that a player could receive any type of Memento for any match from that round.
Spotlights are video moments (learn more here) of exciting moments from games in all rounds of the tournament – whether they are saves, tackles, or even goals. Goals are the rarest type of spotlight, as they are unique 1 of 1 moments, meaning that the owner of that goal is the only person who owns that moment. Every match in the tournament has 328 momentos, with approximately 53 spotlights (16%).