Map assets (formerly named outdoor decor items) are decorative items that can be placed on a property that you own. Whether it be a fire pit in your backyard, or a mailbox at the front of your house, these items are created by other Uplanders, manufactured in factories and sold in showrooms. Learn more here about the manufacturing process. Beyond being visually appealing items you might want to have to add to your home, there are two big reasons you might want to add a map asset to your property.
You can find a list of all the map asset collections that Upland has created (some of which in collaboration with some of their official partners) here.
Note that totems are also special types of map assets, but categorized differently, as those are living items that require the STEM token. Learn more about STEM and life in the metaverse here.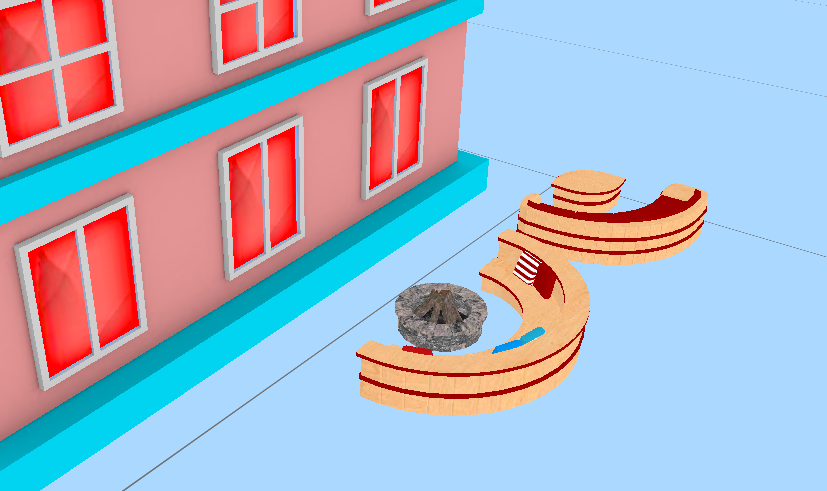 The first reason is that the amount of assets collectively added to a specific neighborhood may be one of the metrics to determine future neighborhood collections. Learn more about node ratings in this video. Neighborhoods that are able to show great strides in development will be able to spawn collections that provide them with additional boost to their monthly property earnings. If you are part of a node or neighborhood community, you may want to create some unique yet standardized map assets that all neighborhood owners will place on their properties.
To manufacture and sell outdoor decor items, you will need to open a metaventure. Learn more about these player run businesses. You can view some of the showroom metaventures on the Upland Guide maps.
The second thing that can be done with map assets are to incorporate it into a layer 2 experience. As mentioned above, a specific neighborhood might design a custom asset that is exclusively for those property owners. Alternatively you could create a community, or as I call it a meta-munity, around owners of a specific piece of decor regardless of where they reside in Upland. In the video below I discuss forming a meta-munity and how it can tie into map assets. I give an example of manufacturing and selling chess pieces. These pieces can be the key to allow you access to an exclusive chess related community, and even a competitive chess game and tournaments that could be accessible through the Upland platform where players could compete to win prizes.